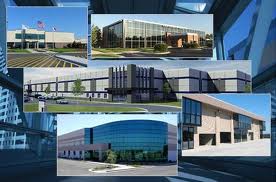 Security Trust Company is the industry leader in administering self-directed IRAs and other retirement accounts. STC provides a level of customer service that is unmatched within the industry. Investors have the ability to invest in real estate, tax liens, operating businesses, promissory notes, precious metals, and other non-traditional investments. Instead of providing clients with a check book, as some self-directed custodians do, Security Trust manages the checkbook for the client and processes most transactions the same day that they are requested. This process protects the client from unknowingly engaging in a prohibited transaction, the consequences of which can be severe. Security Trust's LLC-account structure also simplifies the investing process to allow investors to partner with other self directed IRAs or individuals. As the administrative co-manager of the retirement account, STC's experienced staff attorneys and CPAs provide solutions to complex transactions, review the IRA's financial performance, and comply with the complex reporting requirements associated with self directed IRAs.

Visit Security Trust Company's Website
Want to learn more about self-directed retirement accounts? Click below to view a five minute video featuring Mick Hersh, the Chief Operating Officer of Security Trust Company, and the Company's key department managers.
Click to view opportunities related to this project.
STC is the only company providing high-touch administrative services to persons with self-directed retirement accounts. Substantial opportunities exist for a wide range of organizations and individuals (from investment advisors to real estate brokers) whose clients are interested in self-investing some of their retirement funds in "alternative" assets such as real estate, private lending and operating businesses. By affiliating with Security Trust, these individuals or organizations can increase their assets under management while developing a competitive edge by offering a service to their affluent clients that may be unique in their region.